MariaDB MySQL Support
If you need support services for MySQL or derivative products (MariaDB and Drizzle), DS Data Systems supported by MariaDB can help keep your production system operative 24x7, improving the reliability and benefits with our best practicing.
Our team made up by years-experienced professionals in developing and production of solutions based in MySQL including some of the most senior formers of the original MySQL Ab team who have been giving support our customers.
ds data systems and MariaDB provides support options for your MySQL or MariaDB deployment that will suit your business.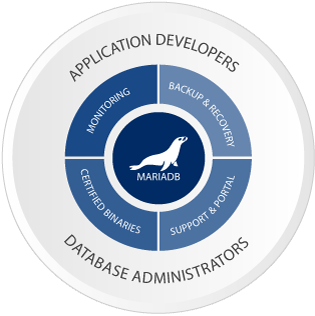 Should you need further information, please e-mail us at : mariadb@dsdata.es