Company history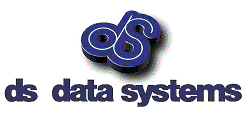 ds data systems iberia is a software distribution and services company founded in 1998 by Juan Sebastian Matte Bon and DS Data Systems S.p.A.
In the early times, they were specialized in oriented objects software developing, focused in their own FORTE products, where you can find Workflow products.
In 2001, DS Data Systems Iberia  betted for Java developing and took part with Tradence Inc in a adding content system that allows to unify the different web data and many other information sources in a moe data systems beire accessiblng useful for banking, credit cards, hotels, flight offers and more.
Later, after FORTE product´s purchase by Sun Microsystems they where renamed to SUN ONE Unified Development System (UDS) and SUN ONE Integration Server EAI, DS Data Systems Iberia became software distributor of Sun Microsystems. Since 2002 we belong to Sun, and we are specialized in every middleware that Sun owns offering to our partners our well-doing practice and helping those clients that need extra information, a prototype allowing to close operations and improving our clients satisfaction.
From 2009, DS Data Systems Iberia started a new stage in which, instead of our privileged relation with Sun Microsystems, we try to offer new technologies developing services applied to Web 2.0 and Enterprise 2.0 as well as Virtualization in order to help our clients saving resources.
In 2011 DS Data Systems betted two areas which are considered strategic by our clients leading to a investment return.
      Enterprise version management.

      Open source data bases solutions.