Oracle physical Replication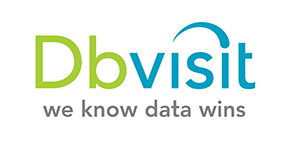 Dbvisit is a tool to replicate oracle databases.

Dbvisit Standby. Is a software package for easy creation and management of standby databases for Oracle Standard Edition. Also provides an Oracle Disaster Recovery solution.
Performs physical database duplication -making an exact copy of the primary- both data and structure.
Enables DR functions such as Graceful Switchover and Failover, along with creation of the standby database.
Allows use of standby database in Read-Only mode (when recovery mode is completed).
Important cost reduction as compared to Oracle Dataguard:
More information at Product Datasheet and on the whitepaper Using Physical Replication and Oracle® Database Standard Edition for Disaster Recovery.
See our Disaster Recovery Planning. 
See also Dbvisit Replicate for Logical Replication.
Why not Oracle Standard Edition ? In this document we analyze the five Oracle database releases with an overview of their licensing details. We also suggest how to get cost reduction when implementing high availability and disaster recovery using them.